DRESSING YOUR WALLS ON A BUDGET
Strip art of its exclusive reputation, and it's simply those creative expressions that make your heart sing. Art is a framed postcard from a museum gift shop, a map of your favourite city or an embroidered wall hanging bought on a trip overseas. Starting your own art collection is not just for the one per cent, it's for anyone who wants to add aesthetic appeal to their home, and you don't need an endless budget to begin yours.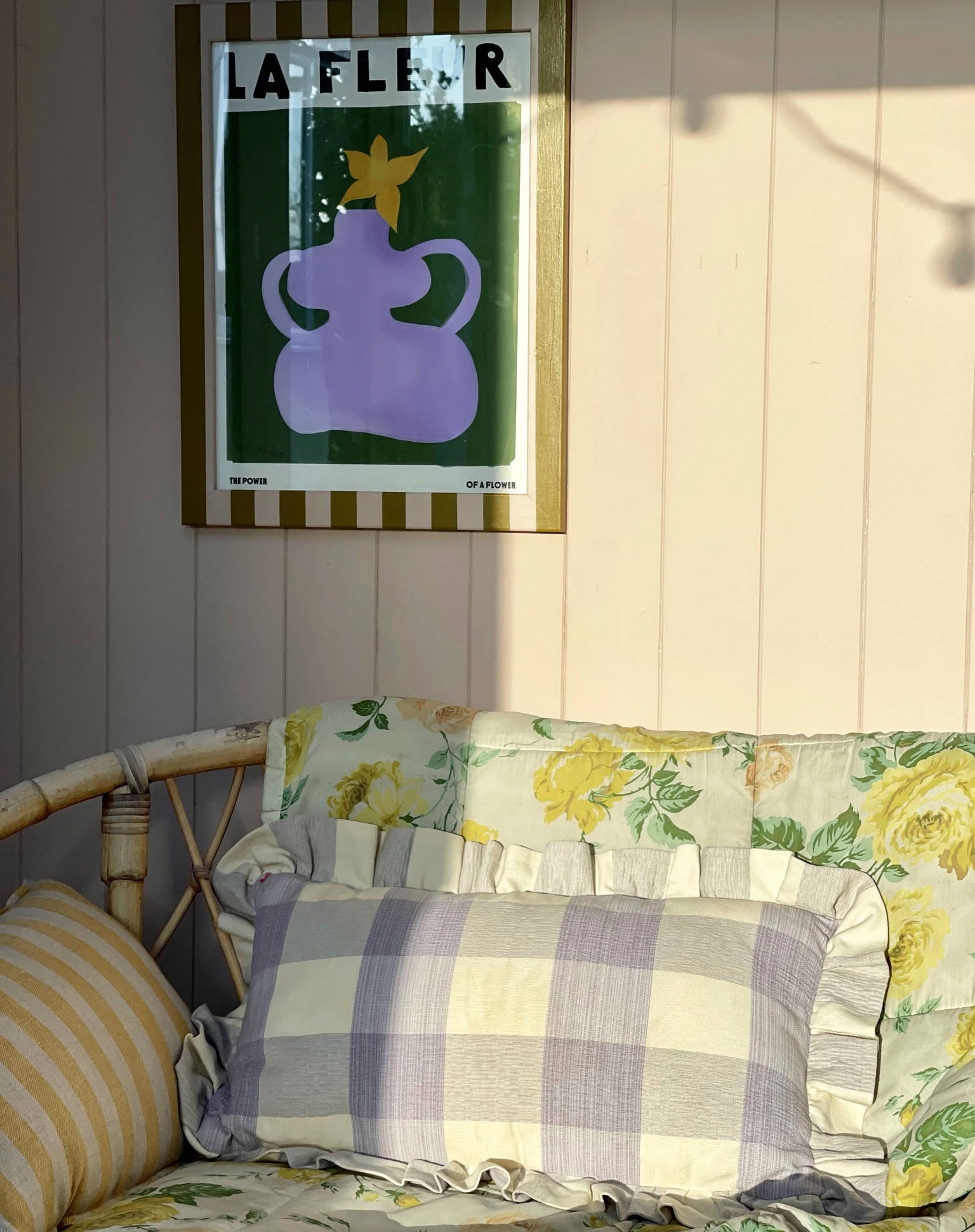 Art is for your walls, so before you buy anything, look around your home and consider the space you want to fill. A limited budget doesn't necessarily mean you are confined to one tiny piece. Make the most of large walls with a series of smaller pieces; consider a collection of vintage postcards or exhibition posters, or a gallery wall with varying styles.
Avoid having one lonely piece in the middle of a great big wall. And be wary of hanging your piece too high (a common mistake); art should be hung at eye level.
If you're renting and don't want to put holes in the wall, velcro strips can hang art without the damage. Experiment with propping art on shelves or the mantlepiece too for a casual but chic look.
Art should complement or contrast with your interiors, so avoid matching it to your wall; it should be in conversation with the space. You're likely to move homes at some point and your art will move with you, so consider your style as well as your home. A colourful, bold artwork can add interest to an otherwsie neutral space, but don't be afraid of layering colour on colour either.
Framing is often seen as simply the thing with which to hang art on the wall, but a good frame can really elevate a simple print or postcard. If you can afford it, consdier getting your art professionally framed, but it's definitely not necessary.
Play around with different frame colours and mat sizes and always opt for glass over Perspex. Your frame should complement your art work first and contrast with the colour of your walls.
You don't need to stick to traditional flat art. Textiles offer an element of surprise, and are often larger pieces well-suited to big, tricky-to-fill walls. Wall hangings, tapestries and even flags can add visual interest to a room without blowing the budget. You can experiment with making your own textile art by framing a beautiful tea towel or stretching your favourite fabric across a canvas.
A gallery wall is an effective way to make a statement in your home and showcase your art. Arranging your collection can feel intimidating when you're confronted by a large, blank wall, but the key to avoiding a haphazard jumble is to prepare before you hang. Don't be afraid of mixing different styles and colours, there are no hard and fast rules – a variety of subjects and media will provide a visual feast and keep the eye moving.
Select different size works and frames to add interest to the display and keep the eye moving. You can even add family photographs or your children's artwork to the mix.

Outline your pieces on some butcher's paper and cut out the sizes. From here it's really easy to blue tack the paper onto the wall and work at shuffling them around until you find a combination of shapes and sizes you like.

Don't worry about varying gaps between pieces or not creating a symmetrical gallery. An organic approach to hanging often looks more interesting and adds to the "collected" aesthetic.

Remember you can always change it around, so be brave and go for it!
More wall decor ideas ...